Online Gambling Sites Accepting Ukash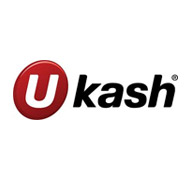 Real money betting on the Internet can be very safe when you take advantage of all of the powerful features and simplicity found with online Ukash gambling.
Nowadays, you really don't have to share your banking information to move money online - or any other personal information for that matter. Read on to learn how this prepaid card system can breathe new life into your game, and start playing safely with any (or all) of these carefully selected online gambling sites accepting Ukash!
Top Ukash Gambling Sites
Casino
Bonus %
Free Money
Payout %
Ratings
Play Now
What is Ukash Online Gambling?
Ukash was born in 2005 and it has spread through the online gambling community like wildfire ever since. In 2011, it was ranked as the 23rd fastest growing tech company in the UK, according to the Sunday Times Tech Track 100, and you bet a lot of those users are enjoying the opportunities that online Ukash gambling makes possible. Like all deposit options, Ukash was designed to help people move money around the Internet, but it takes a much different approach than most payment services. Players that choose Ukash online gambling can actually turn their cold hard cash into credits!
How Does Online Ukash Gambling Work?
There's nothing complicated about Ukash, which is basically just a prepaid card. To get your hands on one of these cards and start online Ukash gambling, visit one of the 400,000+ retail locations - including petrol stations and convenience stores - that work with Ukash, and purchase a card with cash. Then, go home and log into any one of the many Internet gambling sites accepting Ukash and navigate to the cashier. Finally, select Ukash as your deposit method, enter the 19 digit code from the card, select the amount that you want to deposit, and watch as the transaction is approved instantly!
Strengths and Weaknesses of Ukash Online Gambling
The one thing that draws so many people to Ukash online gambling is the fact that you can play anonymously. Nobody really knows who the card holder is and, in some cases, that can be a big advantage. Just the fact that you don't have to take the time to register and manage an account is a benefit in its own right, especially compared with more complicated methods like eWallet accounts. Oh, and Ukash is totally Aussie-compatible, with plenty of Australian points of sale and AUD support for your online Ukash gambling.
The only risk that comes with Ukash is theft - which isn't possible with many other kinds of deposit options. Be careful when Ukash online gambling with Ukash cards because they are not registered to your name. The anonymity is great, but it also means that your cards need to be treated as if they were cash until you've depleted them by depositing with online gambling sites accepting Ukash. If anyone else gets a hold of them (or even just their codes), they'll be able to spend your money as if it were their own.
The Best Online Gambling Sites Accepting Ukash
Ukash has a large Australian following for all of the reasons that we already mentioned and, in the case of Ukash online gambling, there are a ton of supported gambling sites, such as casinos. Don't worry about trying to decide which online gambling sites accepting Ukash are right for you, though, because we've already figured it out for you!
With the assistance of our experienced Aussie reviewers, we worked our way through a long list of Ukash online gambling sites, looking at every imaginable feature. Some sites got two thumbs up, while others were immediately knocked out of the running. The online Ukash gambling sites listed here represent the best of the best for Australians, no matter what you game is, and they're all accepting new players right now. Sign up for free and get ready for the best gambling experience on the net today!